Does your company have a sales & marketing team working 24 x 7 for your business? Well! If you have a company website, you certainly can't say NO.
Most companies have a website to showcase their basic details and services. When a company website is not updated regularly or doesn't bring leads and sales to the business, It's a cost center for the company.
Just like offline business cards and corporate brochures are treated as a sales kit, similarly, websites should also be treated as a part of it which is even more effective.
Your company website is more than just a display. If you are clear with your strategies and marketing agendas, a Website can be the game-changer for your business.
Why Your Website can be a Profit Center?
The traditional approach of sales & marketing is now very much outdated. 
Managing everything offline and being totally dependent on the sales & marketing team for new leads and generating sales requires lots of effort, time, and cash burn, and above all it's limited!
Your company website has a huge potential to tap the untapped market. Its reach is unlimited!
You can generate leads and sales from across the globe and that is also 24 x 7. Companies can use their website data to analyze their target audience, create effective marketing strategies and improve from feedback.
If websites are used in a proper way, they can become the best salesperson for the company who works 24 x 7 efficiently without any significant payout.
How to Make a Company Website a Profit Center?
There are some very important points that a company should take care of to make its website a profit center.
A few of them are listed below:
#1. Invest in the Website
Your website is the first thing a visitor sees on the internet while searching about your business. The website should represent the perfect picture of your business. No one wants to stay on a slow or poor-quality website, So investing in the website can never go wrong.
Design the website in such a way it generates leads and converts visitors into promising long-term customers.
You don't need to spend too much on the website, SEO-friendly and device-friendly optimization along with the interactive design is good to go!
#2. Collect Information
Your website will be getting monthly visitors. In those visitors, there will be a very high chance that many of them will be interested in your products and services and would love to become your customer.
Offering an email subscription for visitors to update, send alerts, and market your upcoming products & services is a very good option and is widely used.
Once a visitor is converted into the customer, they use the company website to share their experience and feedback which can be used by the company to improve their performance.
Always remember to respond to the feedback at the earliest to show that your customers are very important to you!
#3. Set a Monthly Goals
Your company website has a great potential of reaching out to new prospects and generating leads on a regular basis. Everything can go wrong if you don't have a goal to measure your website's performance.
Setting up a monthly goal for the website for the number of leads, revenue, visitors, etc is very important. Not just that, measuring the website data is also a vital part to achieve your realistic monthly goals.
#4. Do Right Marketing
Without marketing, there is no business we can think of! Talking about the website and internet presence, Digital Marketing is the best option to go for!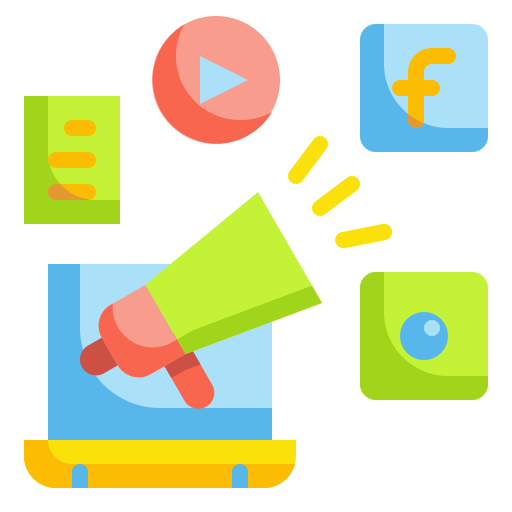 You can't just let your company website sit idle, marketing is required to achieve new business goals and reach out to more people.
Your website is a great asset for your marketing funnel, it can help you with finding the target audience, identifying the demand for particular products or services, and creating effective promotional campaigns.
In conclusion
Your company's website is a very powerful asset for your business. Having multiple sales channels for your business can never go wrong.
The website can be one of the most important sales channels for your company which can work all day-night with almost no payouts.
Don't make your website a cost center for your business, instead use its full potential to upscale your business and make it a profit center.
Frequently Asked Questions
#1. How profitable is owning a website?
This depends on the company's offering. Big sites can earn well over $5,000 per month. The average profitable company website can earn about $2000 in a month.
#2. Which type of website can earn money?
eCommerce Websites and Company sites
A good old-fashioned eCommerce website is still one of the very best ways for company websites to make money. In reality, eCommerce is a wildly popular way to sell physical and digital products of any sort online. There are a ton of tools available to help you build an eCommerce site and make money.
#3. Do websites make money from traffic?
A general rule is more traffic produces more money for a business. But it's not always the case that every visitor becomes a customer. But no one's that lucky. The reality is that most company websites only have a 2% conversion rates from their website traffic.