No matter what business you are into
You Need Leads to convert into Customers
Use Opterflow to generate leads online, follow up and build sales pipelines so you always have prospects available to speak with, sell to, and convert into happy paying customers.
So why prioritize​ lead generation in your
business?
Let's be honest. — Lead generation is the lifeblood of your business. Without a fully-functioning, free-flowing pipeline of high-quality leads, your business will die.

..and an effective lead generation campaign starts with a funnel
A funnel is like a "digital road" that moves your dream customers to your website and into your online world as their ready to buy or do business with you
A Lead Generation Campaign Funnel Is The Secret To Get Sales Everyday
It's the difference between the 1,929,999,999 websites that fail, and the .000000002% that don't!
Would you like to have a happy Business ?
Then Request a Free Demo of Opterflow Today!
Opterflow is a  Sales and Marketing CRM Automation Software that empowers smart companies market better, sell more, and create customers for life.
Primarily, Opterflow excels at capturing leads online, building sales pipelines, lead follow ups,  lead nurturing and sales automation.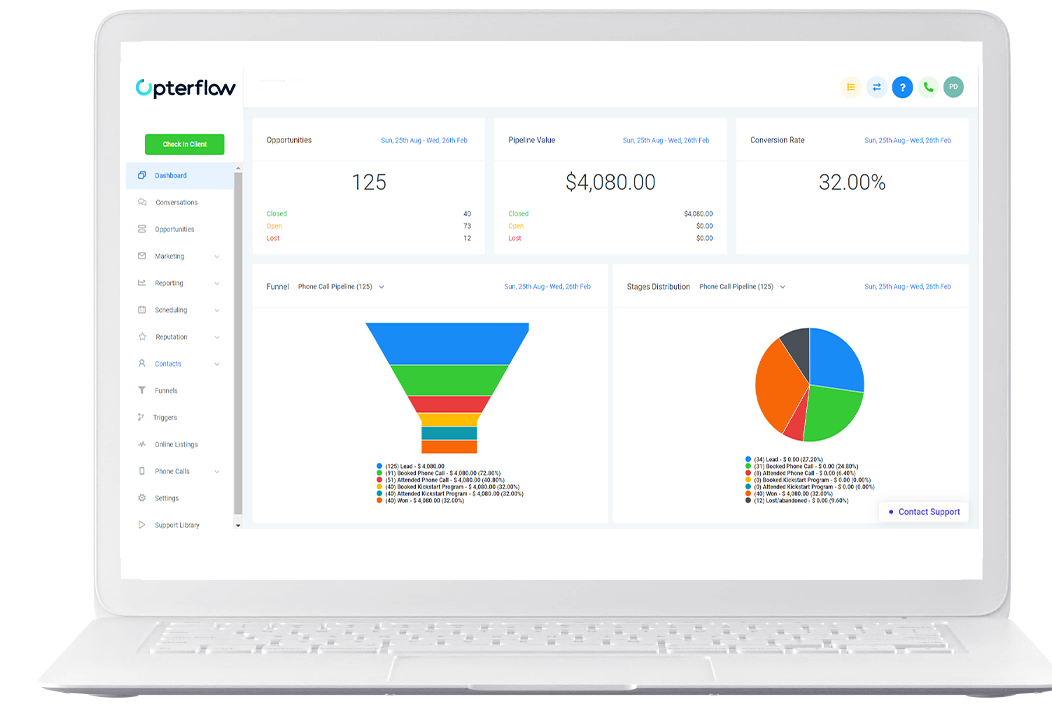 With Opterflow you can build profitable
lead generation campaigns and
Convert Traffic into Leads
Get traffic from anywhere on the internet and let Opterflow help you convert it into qualifed leads with
Set up instant, automated follow-up campaigns on your leads and stay in touch with them, so they don't slip to your competitors.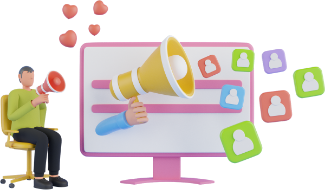 Book Meetings with Prospects & Sell
Use the online booking system to automatically schedule meetings with prospects who're ready to buy from you.
Build funnels to capture Leads
Send traffic from sites like Facebook, Google, YouTube, Instagram, or TikTok… and bring them to your lead generation funnel so you can easily capture their contact details, turn them into leads as they enter your sales pipeline automatically!
Connect With Customers – Flawlessly!
Stay connected with prospects on the right channel that works for them , whether it's email, SMS, Facebook, or Instagram.
Opterflow makes it simple a create a unified inbox to easily communicate with prospects on multiple channels from one dashboard.
Maximize Your Sales Opportunities
Opterflow's simple sales pipeline management allows you to easily see all the leads and their current stages at a glance.
You can move leads from one sales stage to another with a simple drag and drop action. It's that easy to manage even complex sales processes!
93% of consumers now look at reviews before using a business or making a buying decision. Opterflow lets you easily collect positive reviews, so you can let your customers sell your products/services for you. What's more, Opterflow also allows you to collect feedback from customers to increase customers loyalty and peer-to-peer recommendation
With Everything Included In One Platform, You'll Save Lots Of Money Too!
Just like streaming services, subscribing to a bunch of different platforms just to get what you want, makes your life more complicated… and it also costs you more money.
Opterflow is the sales and marketing platform that covers all you need, so you can spend less money while still getting the job done.
With Opterflow, you can streamline (and automate) your sales and marketing operation in one place. That means you'll save money, make your life easier, and create a seamless workflow.
Opterflow Makes Generating Leads & Following Up Prospects Easy For Everyone!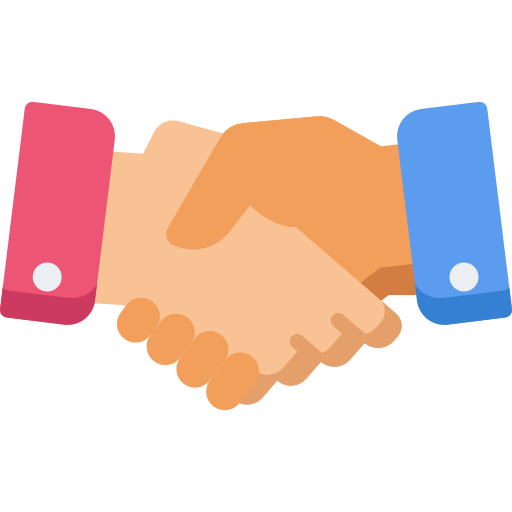 Don't get overwhelmed with following up with your prospects. Don't outsource this task, either. Simply use Opterflow to automate your lead generation and follow-up campaign, and you'll only need to speak with sales-ready leads who are ready to do business with you.
Grow your business faster without hiring more people to help you with sales and marketing. Opterflow allows you to achieve faster growth without lowering your profit margin.
Feed your sales team with daily leads generated from multiple channels. Once you get started with Opterflow, you'll have a busy salesroom with reps closing new deals.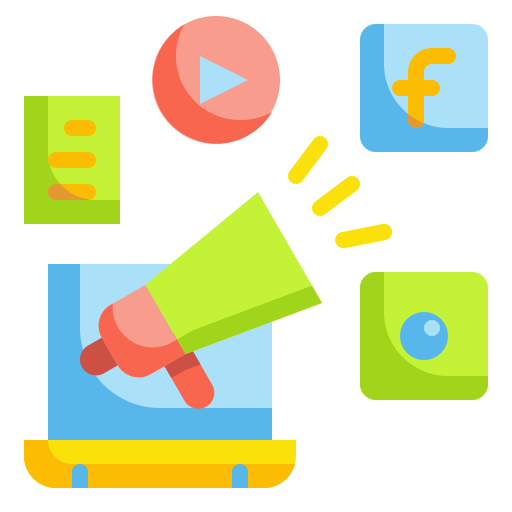 Every inbound lead is worth gold. With Opterflow, you can set up multi-channel follow-up campaigns and convert more website visitors into paying customers/clients.
Interested To See How Opterflow Can Help You Grow Your Business?
Start Your Free Trial Today
Get your own customised Account of Opterflow,set up your lead generation campaign and start attracting new customers